Since 1976 Schmidt Furniture has been building fine pieces of Amish furniture and cabinets using tried and true methods of the past, such as mortise and tenon face frames, frame and panel cabinet sides, and dovetailed drawers. We use select lumber such as mahogany, cherry, quartersawn red and white oak, ash, maple and walnut to build our furniture.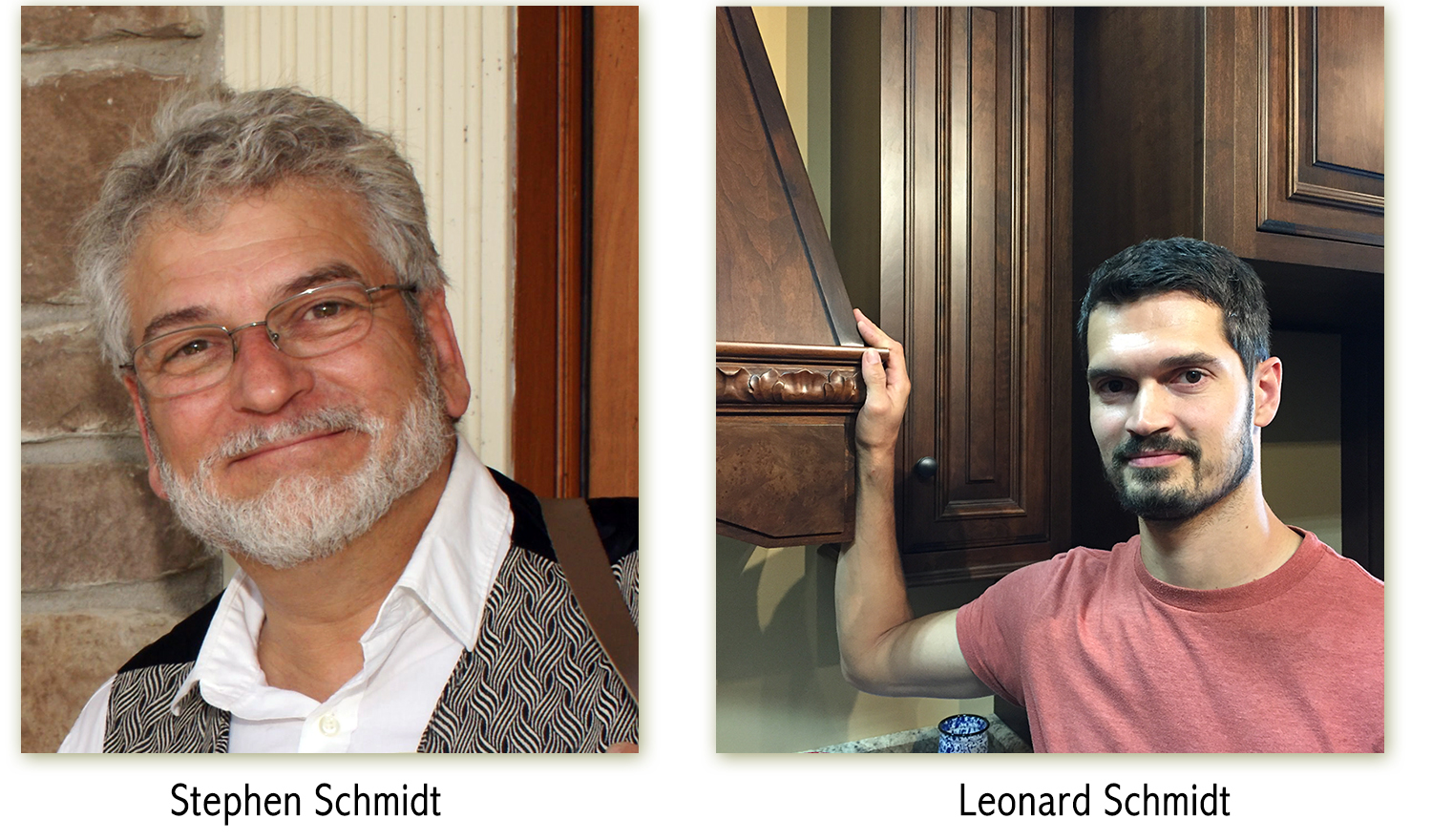 We offer quality that you will find only in hand-built cabinetry. Our custom cabinets are built out of the wood species of your choice. Highly Skilled artisans use the latest techniques in finishing such as glazing, spray-on staining, wiped staining, tincturing and hand rubbing. The cabinets are then coated with a durable state-of-the-art finish which requires minimal care.
Building cabinets and furniture is a legacy in the Schmidt family, who come from German-Swiss lineage with Amish roots. Stephen Schmidt and his son Leonard Schmidt, the owner of Schmidt Furniture, began building cabinets over 40 years ago in his home workshop, after apprenticing at a local cabinet shop. The store is now located in the small town of Wakarusa, in beautiful Northern Indiana- only two and a half hours southeast of Chicago. We offer the quality of the past, while integrating the technology of the future.
With over 40 years of experience in building furniture, we construct our cabinets and furniture using tried and true methods such as mortise and tenon front frames, frame and panel construction and dovetail drawer boxes. We feature both solid cherry and quartersawn oak. You'll discover handcrafted quality kitchens at reasonable prices.