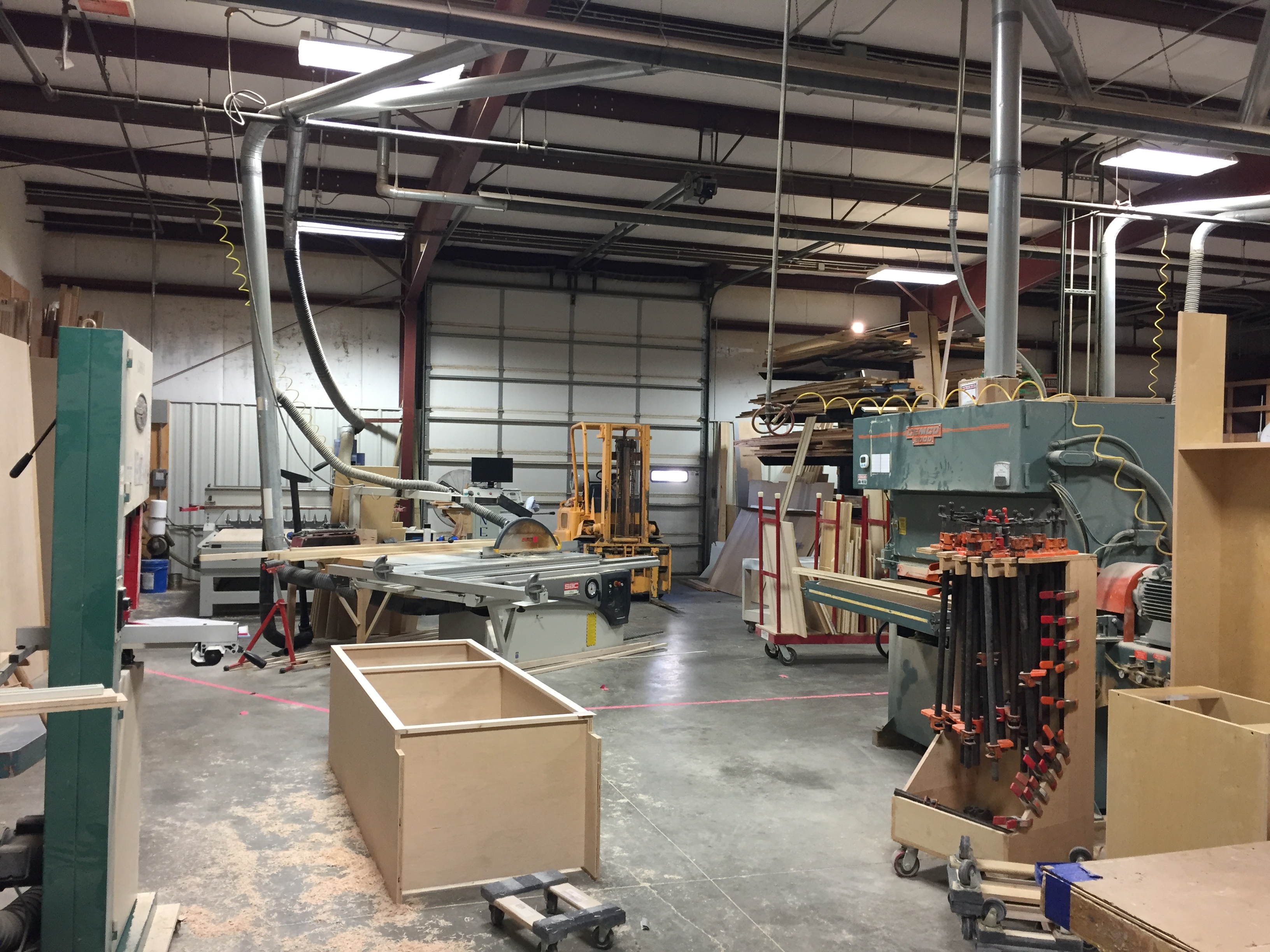 Schmidt Furniture Company has been hand building fine furniture and cabinetry for 40 years.
Building furniture is a legacy in the Schmidt family, who come from a German-Swiss lineage. Stephen Schmidt, the owner of Schmidt Furniture, began building cabinets in 1976 in his home workshop. The store is now nestled in the small town of Wakarusa, in beautiful Northern Indiana- only two and a half hours southeast of Chicago.
Select lumber such as mahogany, cherry, quartersawn oak, ash, maple, walnut and more is used to build our furniture. We offer quality that you will find only in hand-built cabinetry. Our custom cabinets are built out of the wood species of your choice.
We use the latest techniques in staining, such as glazing, spray-on staining, and hand rubbing. The cabinets are then coated with a durable state-of-the-art finish which requires minimal care. We offer the quality of the past, while integrating the technology of the future.